REMINDER: Odin Public School District is dismissing at 2:15 today (5/19/22), Friday (5/20/2022), and Monday (5/23/2022).

8th Grade Class of 2022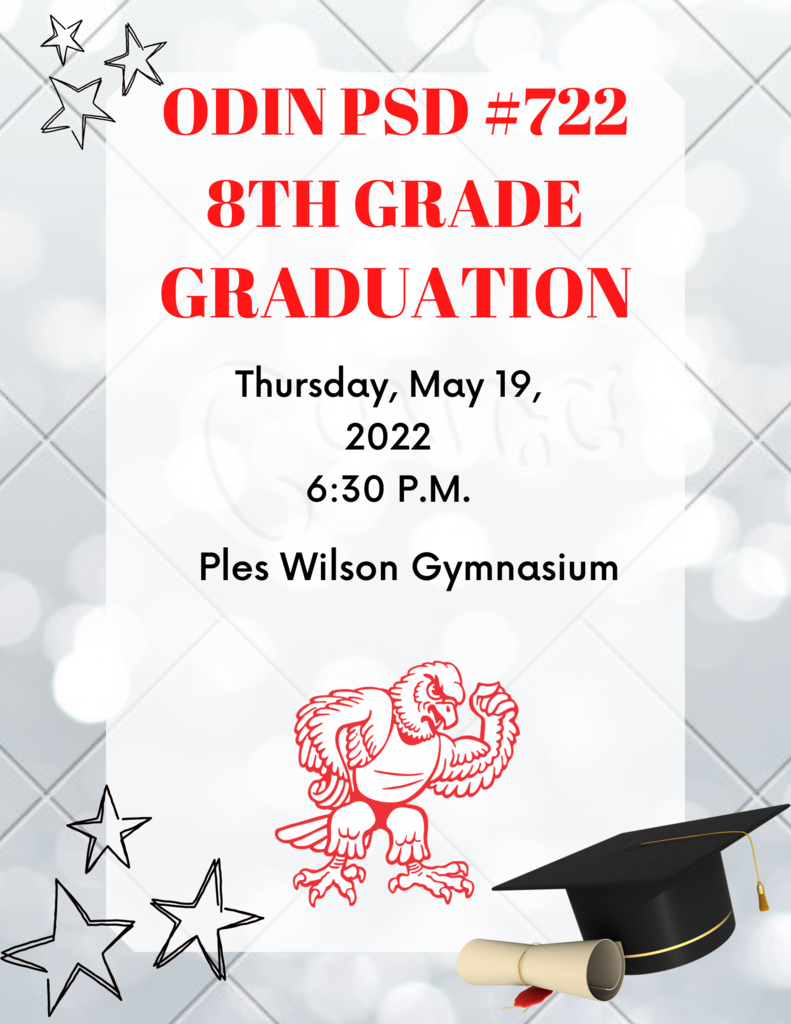 Odin students wore red and black today in support of the Sandoval School and community. The students also brought a dollar in to wear a hat to support the family. Our hearts go out to all those impacted by this tragedy.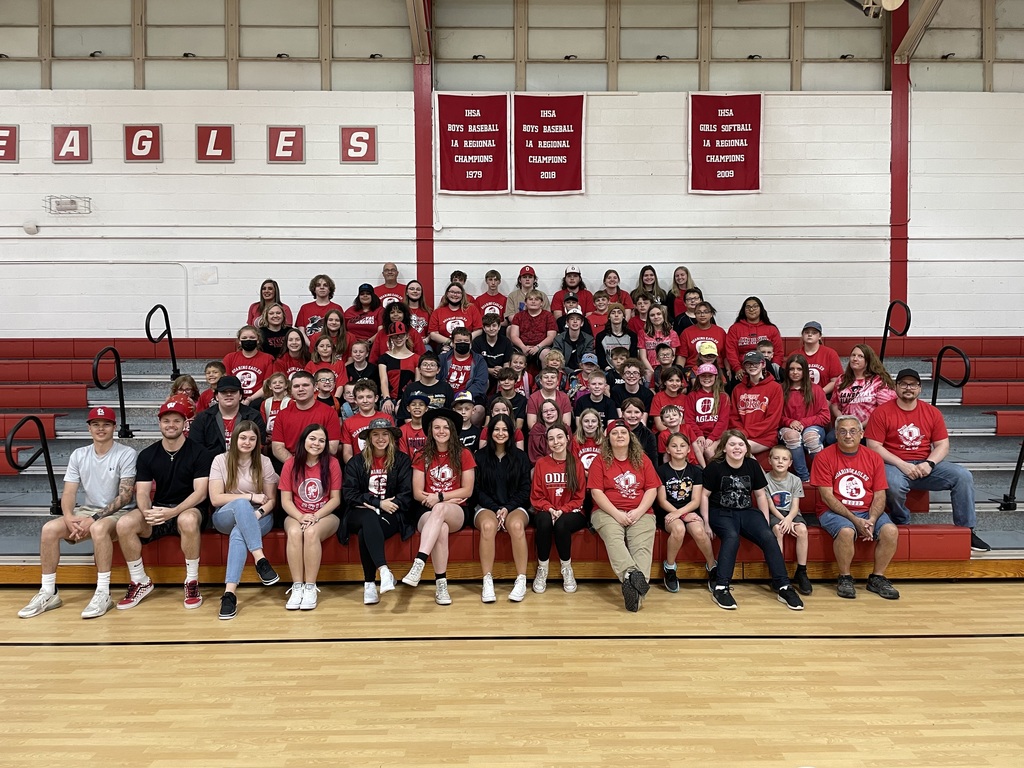 Mrs. Frederick's famous camping week is this week. Our kids are having so much fun!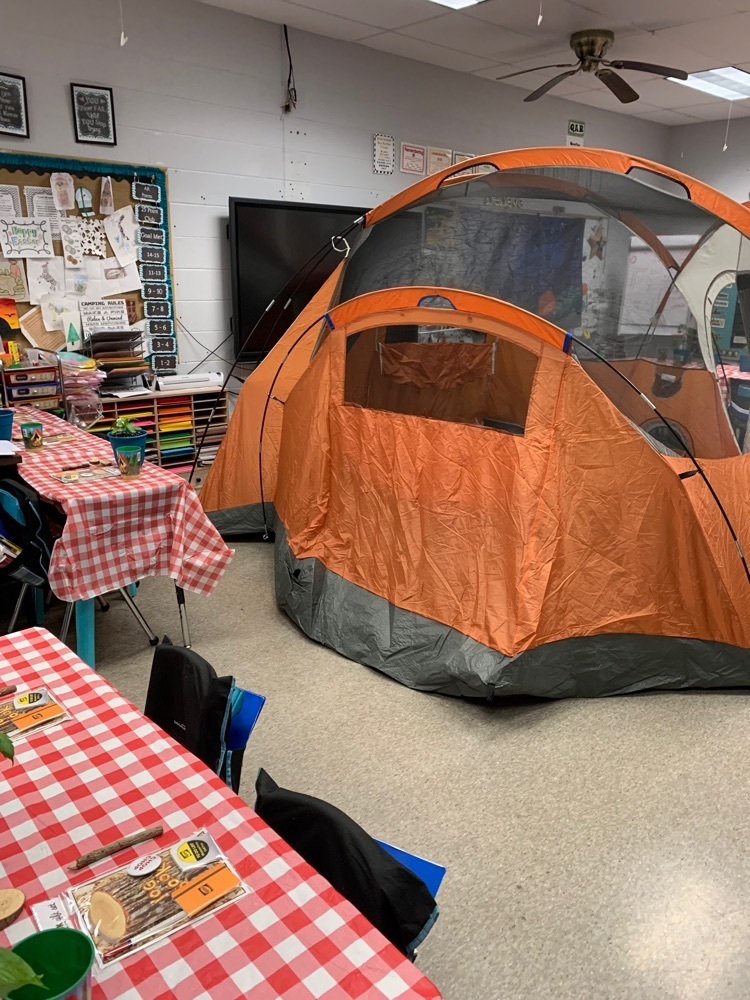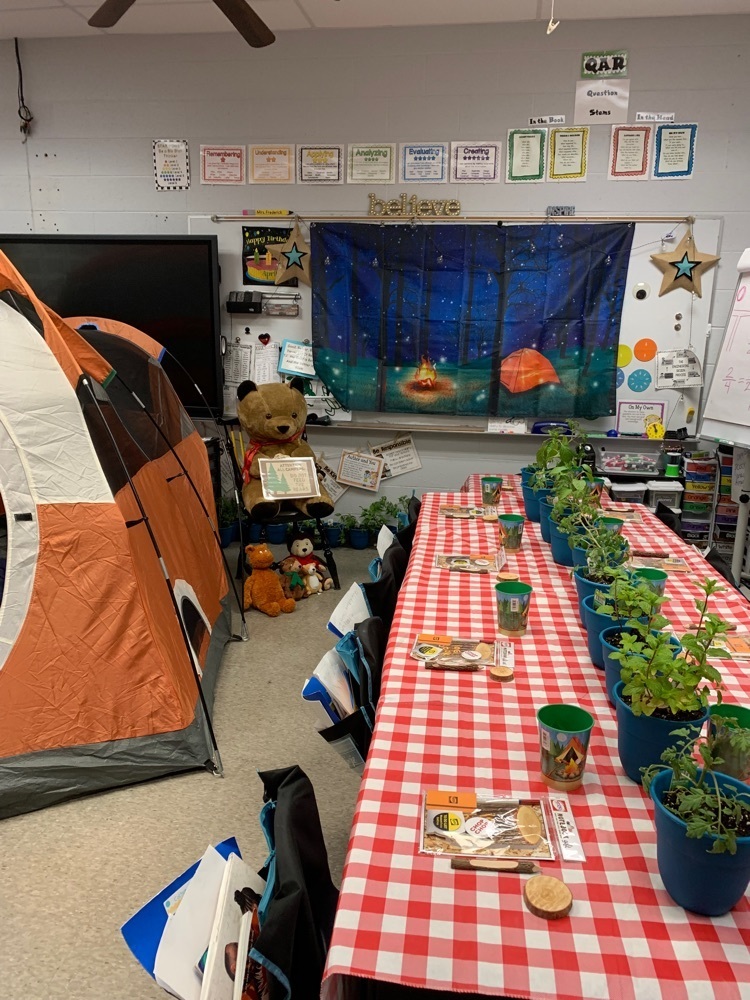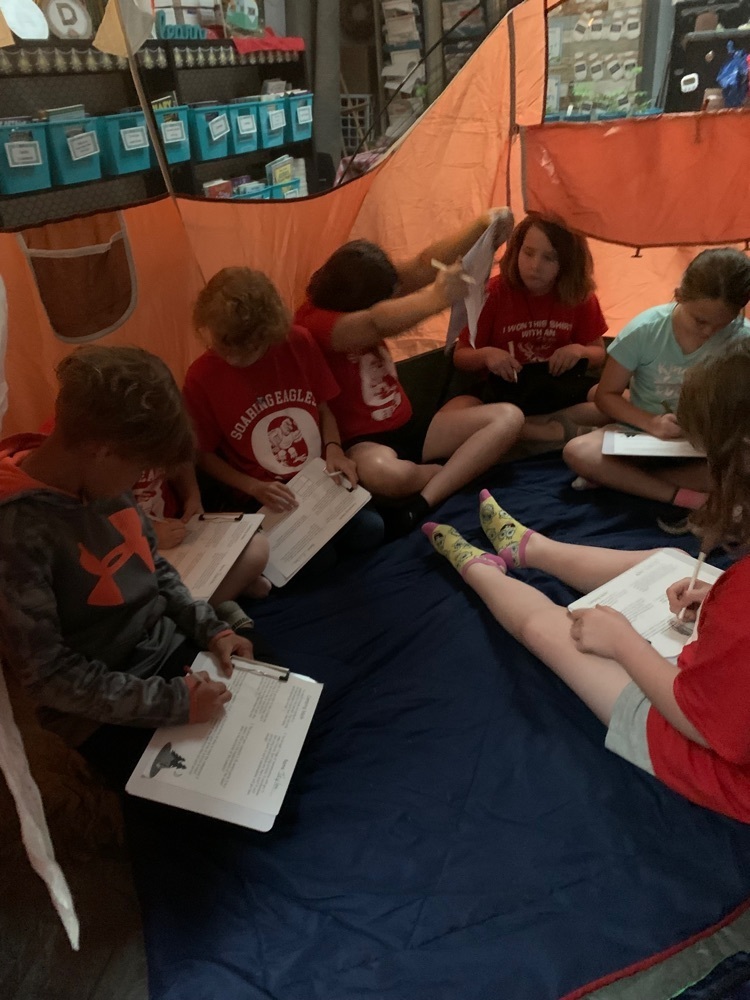 Odin Public School is sending out our deepest sympathy to Sandoval School District today. You are in our prayers today as you go through this difficult time.

8th Grade is off to Six Flags!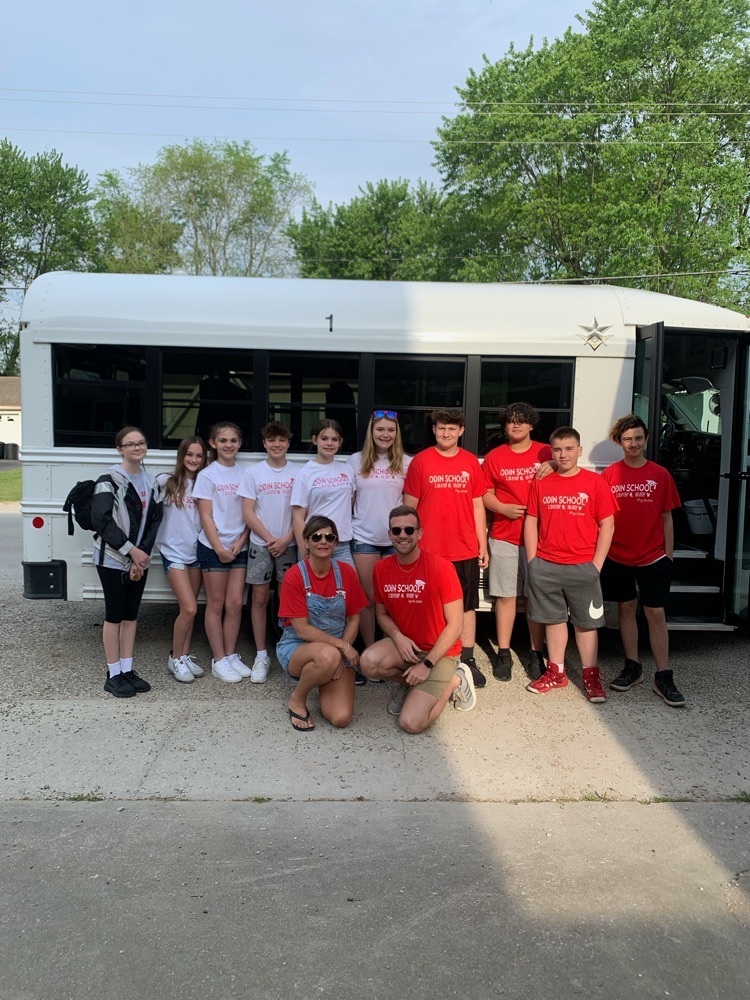 Captain Hanenburger was also guiding her crew around the classroom today in some science experiments and they had a blast!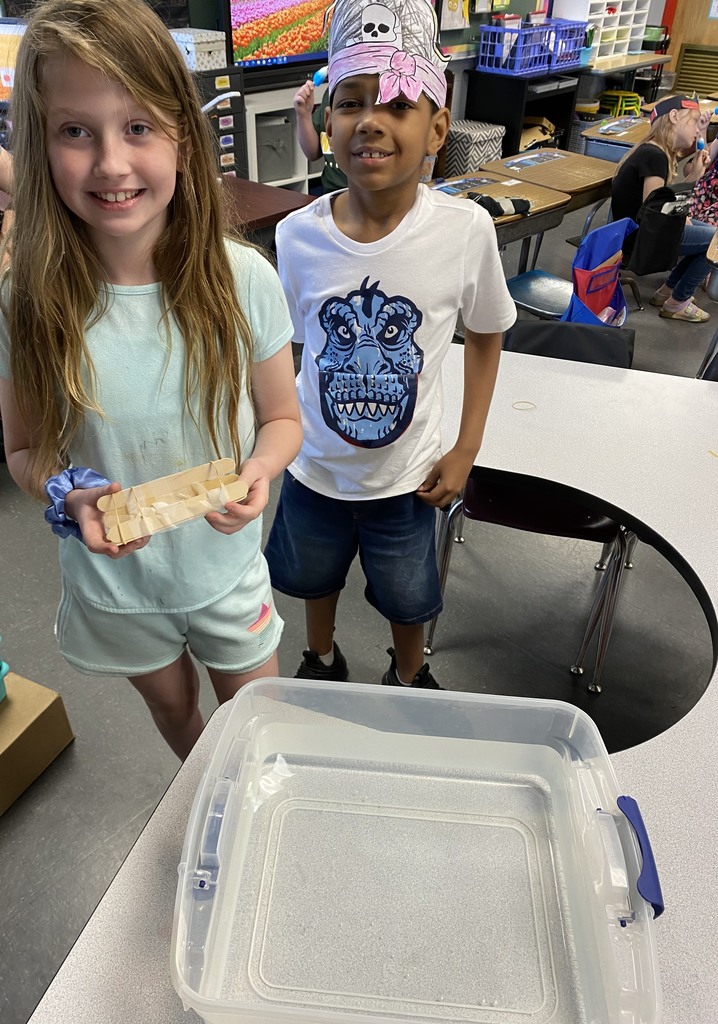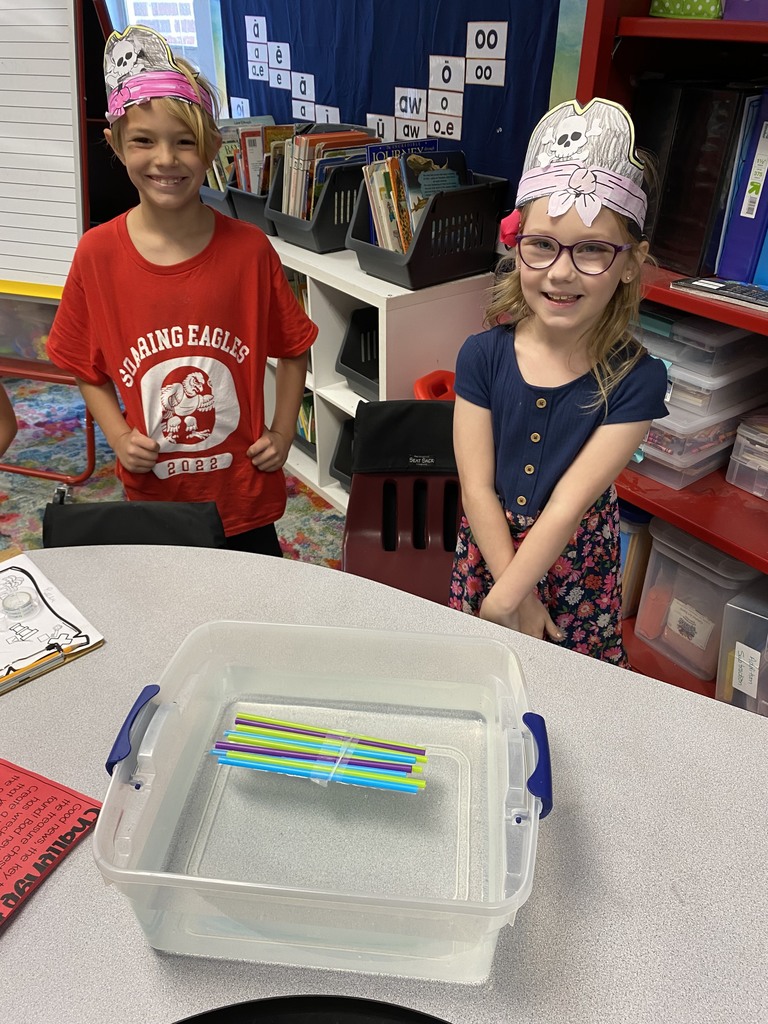 We had some pirates today at our school! Captain Rohrsheib led these mateys on a quest to find the treasure today.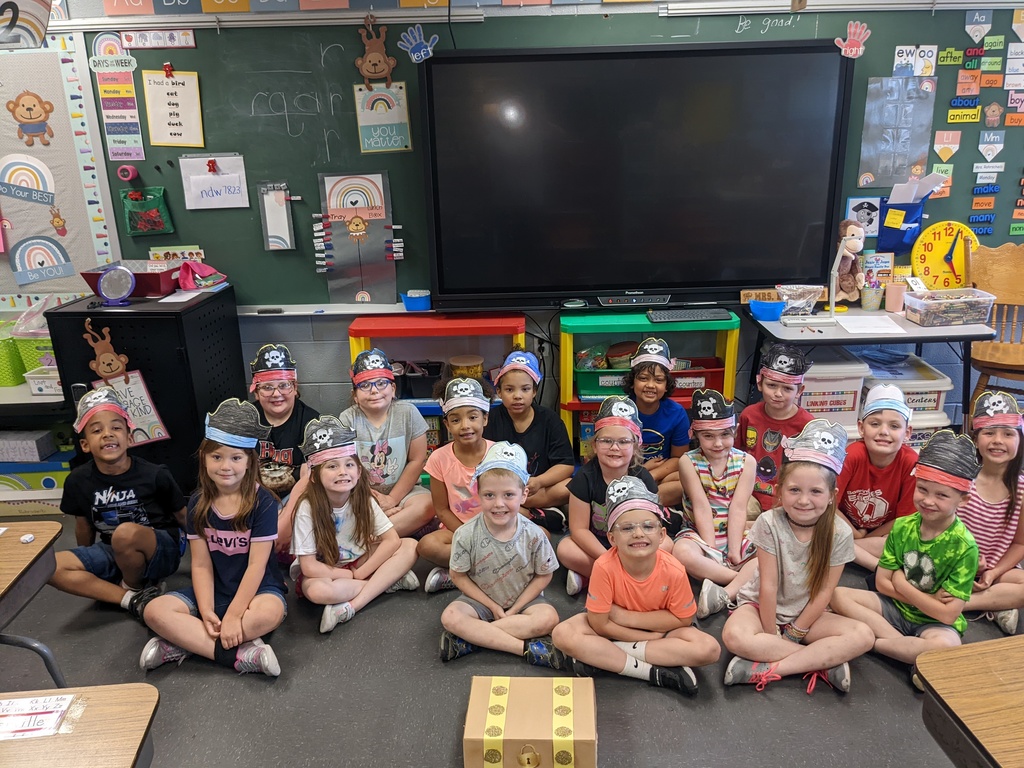 Graduation pictures, for seniors and 8th grade, will be taken on Wednesday, May 18th at graduation practice. Order forms were sent home on Thursday, May 12th. You're welcome to purchase pictures on mylifetouch.com with picture code EVTRBB3BD

The seniors really enjoyed cake yesterday and breakfast today. They are really getting treated well on their last days! We are very excited to see the next chapter for them.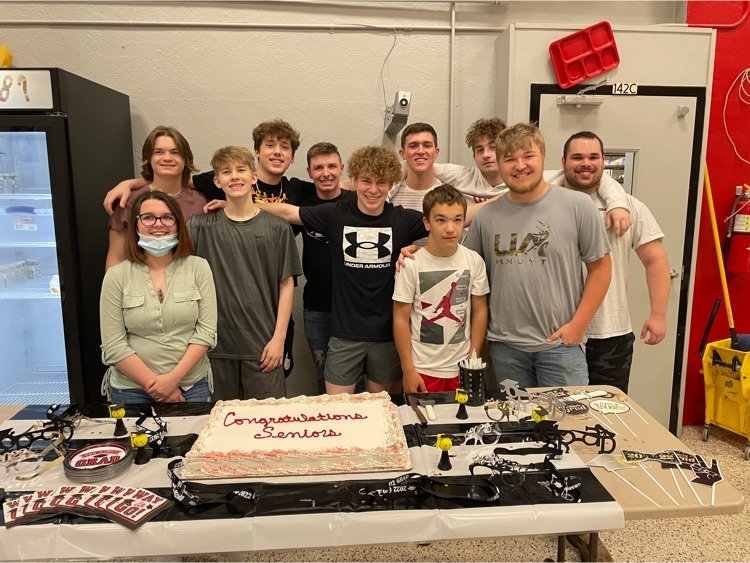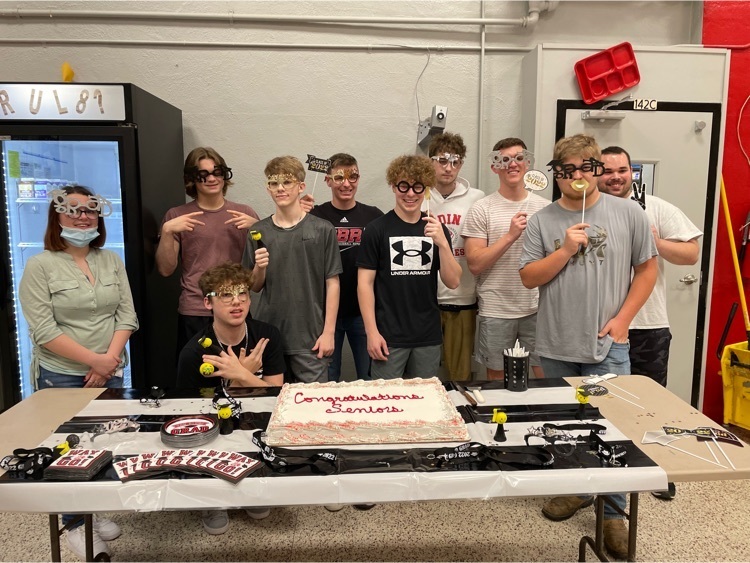 Yesterday was National School Nurse Day and I wanted to take a minute to honor the best one around. Mrs. Andrews or as the kids refer to her: Miss Carla. She is compassionate, caring and a joy to work with. Thank you!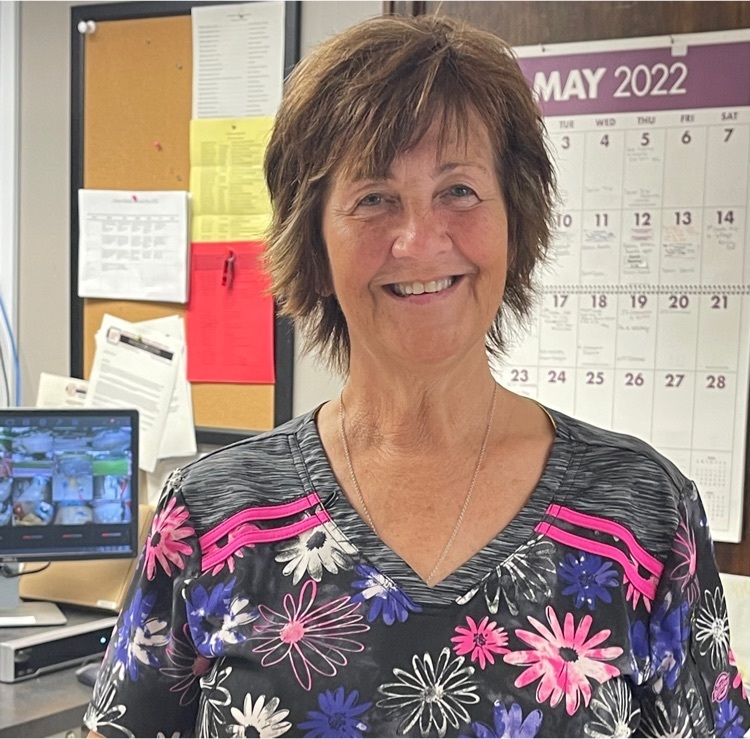 ODIN FFA IS A NATIONAL FINALIST!! Odin is one of 36 National Finalists in the National Chapter Award out of 355 FFA chapters in Illinois. This means we are one of the top chapters in the state. The National Chapter Award Program is designed to recognize FFA chapters that actively implement the mission and strategies of the organization that emphasize growing leaders, building communities and strengthening agriculture.

Please note the following key dates for upcoming events regarding the end of the school year. *May 10th- Eagles SOAR Academic Assembly- beginning at 2:00 PM in the gym, public invited *May 11th- Seniors Cake in Cafeteria (last day for Seniors who do not have to take exams) *May 11th- All Sports Athletic Banquet 6 PM *May 12th-13th- Senior Exams and Senior (exam takers last official day) *May 13th- Collect 8th grade chromebooks *May 13th- Pre-K field trip to St. Louis Zoo *May 14th- 8th Grade Six Flags trip *May 16th- 3rd & 4th Grade field trip to the skating rink in Salem *May 17th- Senior Banquet at 6:30 in cafeteria *May 17th- 8th Grade trip to City Museum in St. Louis *May 18th- 1st & 2nd grade field trip to Ballard Nature Center *May 18th- Graduation practice for 8th grade- 9:00 and seniors at 10:00 with pictures- (8th grade and seniors will be dismissed following graduation practice) *May 18th- Last day for high school students who do not have to take exams *May 19th- Pre-K last day of school. *May 19th- 8th Grade Graduation at 6:30 PM *May 19th-20th High school exams, school dismissal at 2:15 *May 22nd- High School Graduation at 6 PM *May 23rd- Field day and last day of attendance, school dismissed at 2:15

This is just a reminder that we will be having our annual Academic Awards Assembly tomorrow at 2 PM in the gym. The public is invited to attend. Thank you!

Special thanks to the best staff around! Teacher appreciation week was a blast. Special thanks to those not pictured as well!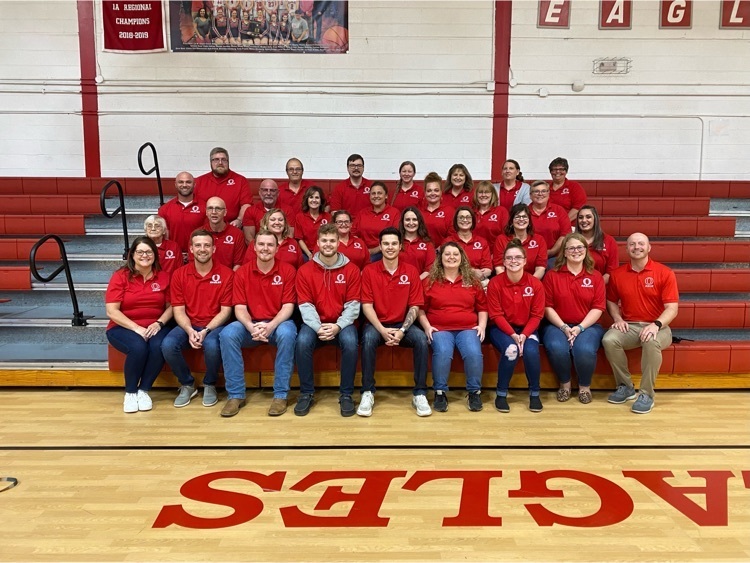 Today will be the final day for tutoring until next year. Thank you to all our tutoring teachers!

Due to wet field conditions, the HS Softball game that was scheduled to be played today has been canceled. Softball WILL practice today from 3:45-5:00 PM at Odin School. The HS Baseball team will NOT practice today.

Due to wet field conditions the high school softball game that was scheduled to be played at Clay City today has been canceled. They will now play tomorrow at 4:00 PM at Clay City. The bus will leave at 2:10 PM.

It's Teacher Appreciation Week and you can help us #ThankATeacher! We often hear about the one person who made a special impact on someone's life. Who is that teacher for you? What grade or subject did they teach? We want to hear about your best teacher ever! #OdinEagles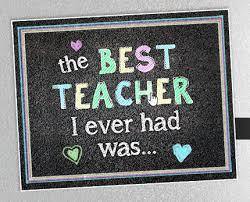 They. Are. Off. The Class of 2022 are headed to Branson on their Senior Trip! Send all of the positives vibes and prayers for an exciting and safe trip.