November has been an awesome month all around the school. We want to take a moment to reward our Students of the Month for November. Our character word of the month was Integrity. We choose students for this award based upon the display of this word throughout the month. Our winners have shown they DEFINITION OF WORD.
Join us in congratulating the following students:
PK: Maverick Brehm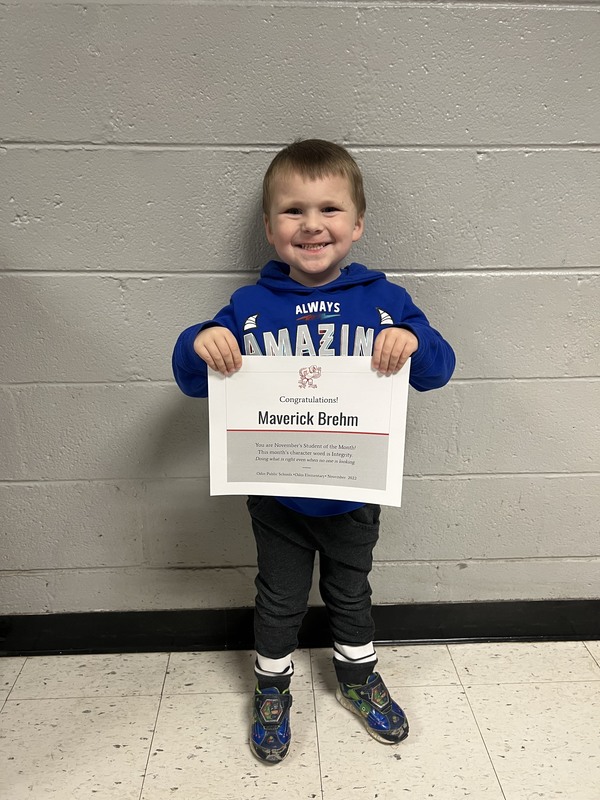 K: Atreyu Schippel
1: Abram Williams *
2: Madilynn Somerville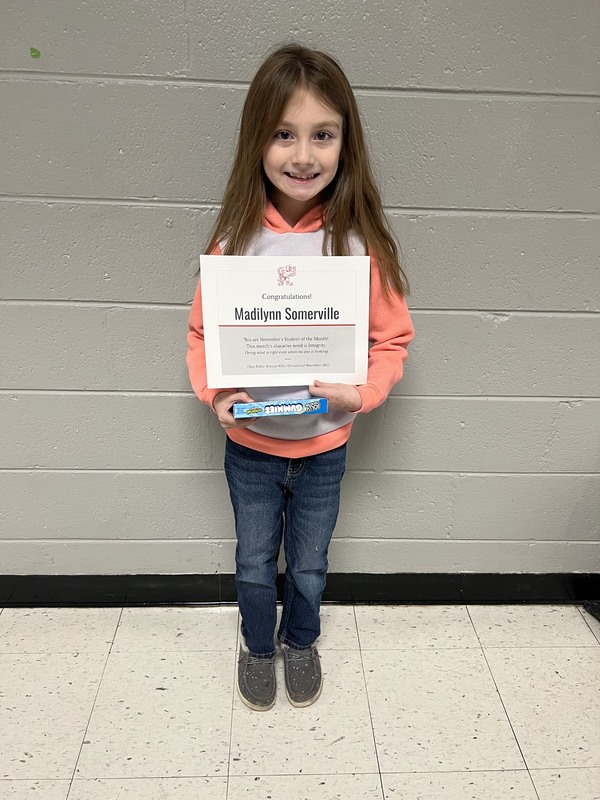 3: Landon Sloat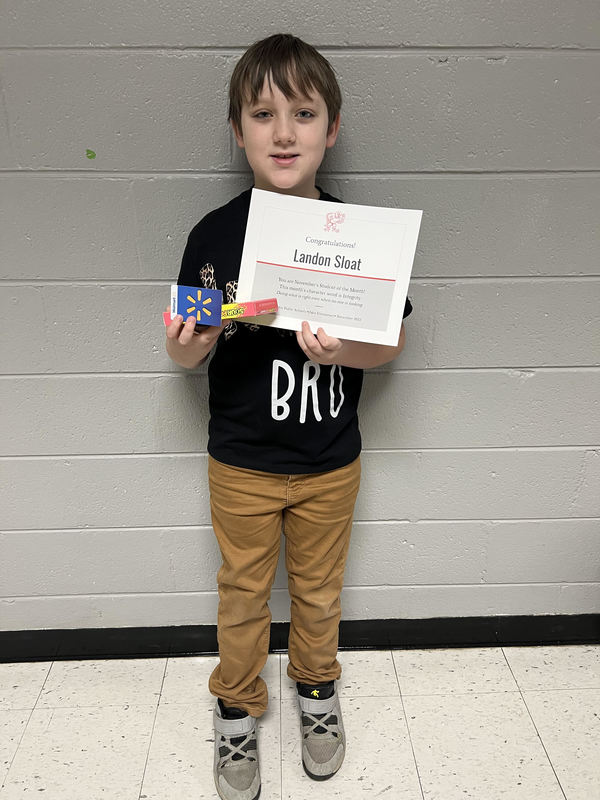 4: Raelee Burdine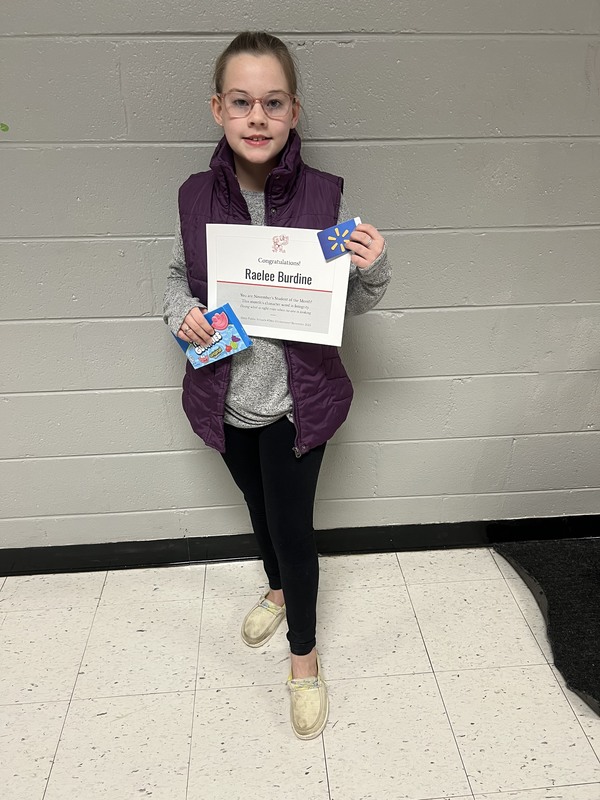 5: Madison Long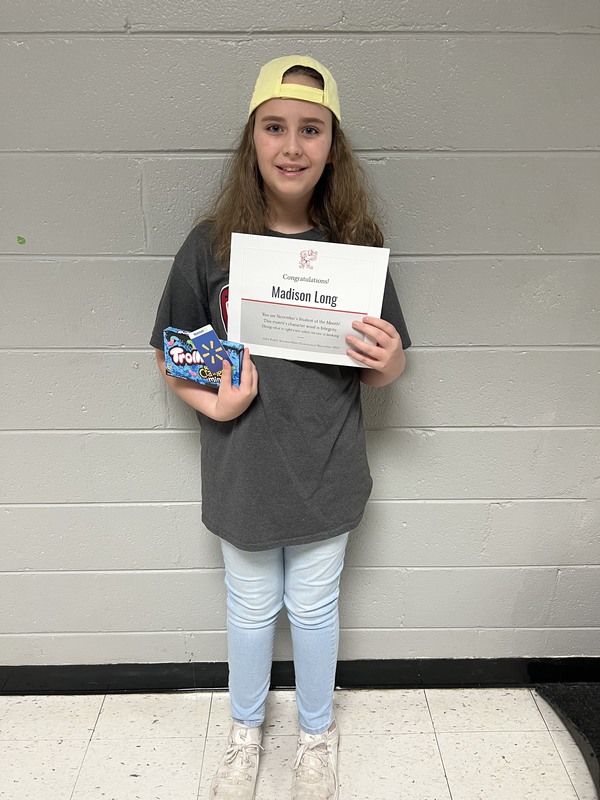 JH: Wyatt Edwards
HS: Darrel Speiser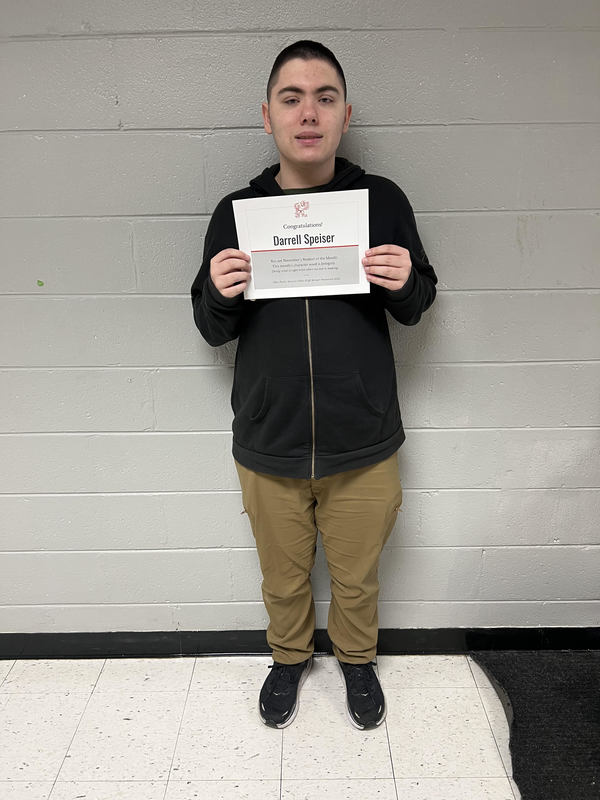 Shoutout to our sponsors Lanie Hester Memorial Fund, Marion County Savings Bank, & Baskets & Moore for their donations/prizes for our students!
*Not pictured