Odin Public School will induct its 4th class of inductees on June 12, 2021. As the date approaches, we are celebrating these enshrinees. Today, we honor Mr. Stan Jones!
Stan Jones made an indelible impact upon the many Odin High School Students that passed through his agriculture and vocational classes over four decades (1974-2007). He was an admired educator at Odin High School for 34 years. He started in Odin and finished in Odin. Not often, do you find teachers today that you can expect to begin and end their career where it all began.
Stan may have grown up in Alma, IL, but he is an Eagle and made a difference for many students that roamed these halls. Before we get into how Stan arrived on the scene at Odin, we must take a look at his years growing up on the farm-down the road.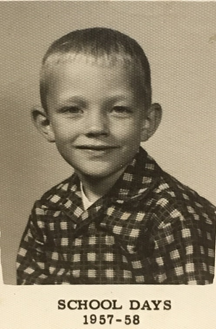 A native from rural Alma, Illinois, Stan Jones graduated from Kinmundy-Alma High School in 1969, having had a stellar high school basketball career. He worked his way into the starting lineup about midway through his sophomore year and never gave up his starting spot over the next three years. His many accomplishments included Regional All Star Team (Junior Year), All Conference Team (MTC) his junior and senior year, Scoring leader in the Midland Trail Conference (scoring 309 points in conference games alone). He was Kinmundy-Alma's MVP and Top Free Throw Shooter during his last two years as well.
During his senior year, he averaged 21.3 points and 16 rebounds per game and finished his high school career with 1265 points. These accomplishments earned him All State Honorable Mention with 26 colleges and universities actively recruiting Stan (among them were Villa Nova, Vanderbilt, LSU, McKendree, Alabama, Arkansas, Arizona State, Greenville and Eastern Illinois). Because of his desire to pursue a degree in agriculture education, Stan eliminated most of those schools.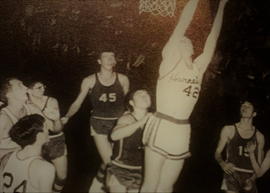 He decided to attend Kaskaskia College, where he earned an Associate in Sciences Degree and played basketball. He was voted most valuable player his sophomore season. Stan transferred to SIU-Carbondale to complete his final two years and earn his bachelor's degree in Agriculture Education in 1973. This was important because it would lead to his sought after teaching position in Agriculture. During his last two years at SIU he did play on the Saluki Basketball Team for a while, but had to give that up to help with the family farm back home.
Upon completion, he student-taught at Salem High School with Robert Cone
as his supervising teacher. Before
finding his dream job (Odin), Stan worked about six months for Farmers' Home
Administration. Then, in July, 1974, he
was hired to teach agriculture at Odin Public Schools.
During his 34 years at Odin as the Ag Teacher, he also coached girls basketball from 1982-1985. He participated in FFA activities all over southern Illinois, coaching his Odin students through many contests where they won a roomful of awards and ribbons. Under Stan's leadership, Odin's Ag Program blossomed and became the "one program" many area schools attempted to duplicate.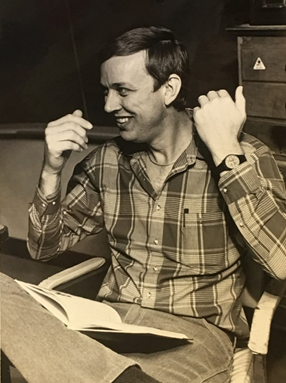 He retired from teaching in May, 2007. Stan didn't "retire" his original career however. Stan farmed on the family farm from the age of 6 until three years ago when he retired from the family business and is now renting all of his acreage to his neighbor. In addition to teaching, coaching and farming, Stan started his own satellite TV business in 1983 which he retired from in 2020.
For 47 years and counting, Stan has been married to Linda (Mitchell) Jones, who has been very supportive of his endeavors. They are the proud parents of two married children: Ryan (son) and his wife Amanda, who live in St. Louis, MO, and Denise (daughter) and her husband, Dennis Beasley who reside in Staunton, Illinois.
Stan and Linda are essentially blessed with three Grand Children: Brayden and Ryleigh (Ryan/Amanda) and Zella (Denise/Dennis).