Today in Ms. Byars' room, the 1st Annual Pasta Car Race was held! Students and staff from Ms. Byars' room designed and built their cars strictly out of uncooked pasta. They were designing not only for looks, but also for speed. Students faced off in races to the end of the ramp until only one victor remained!
Judges from around the building judged the cars before races and here are the results:
Most Creative Car: Camden Parrish
Cutest Car: Taylor Williams
Our race winners include:
Winner: Taylor Williams
Runner Up: Ethan Sanders
Check out the pictures of today's event. Big shoutout to Mrs. True for her ideas and construction of the ramp. Next year, Ms. Byars' thinks we are going to need a pit crew to fix out broken wheels in between races! The students had so much fun!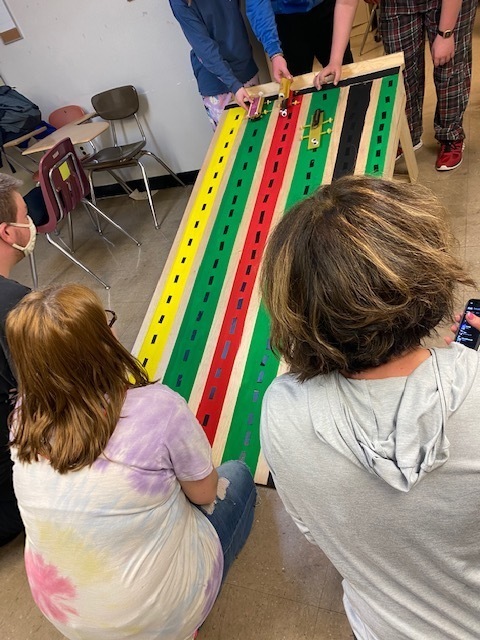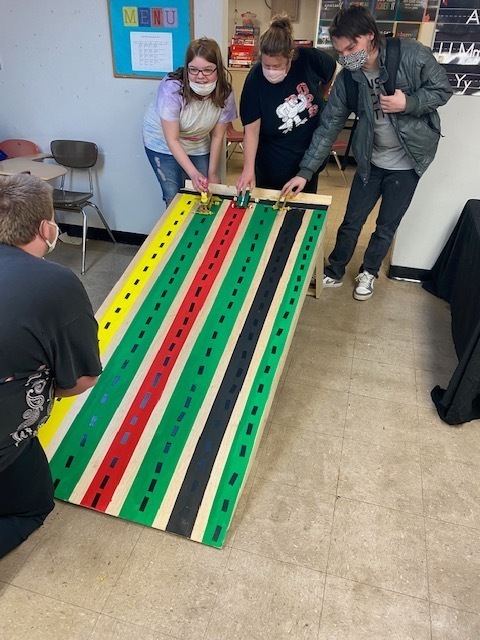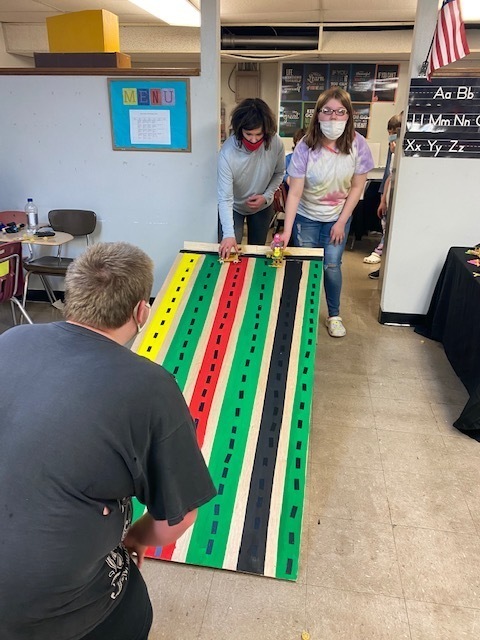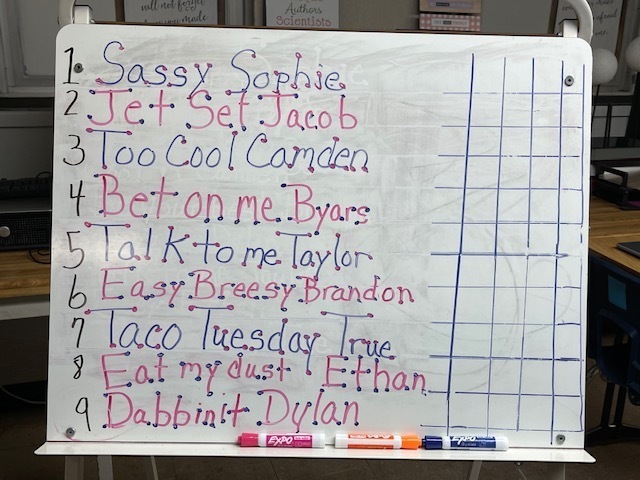 The Racers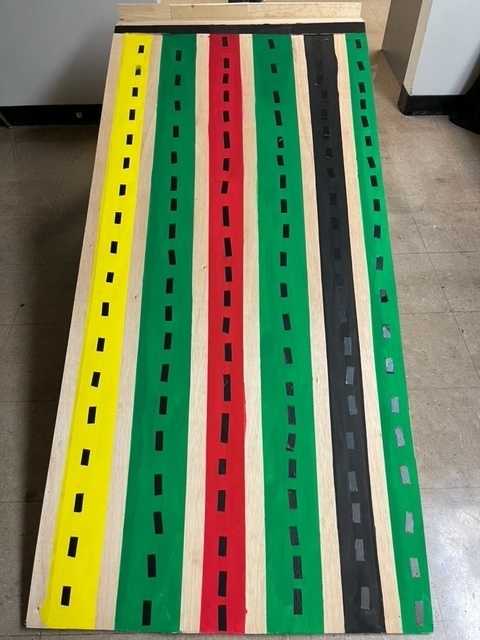 The Ramp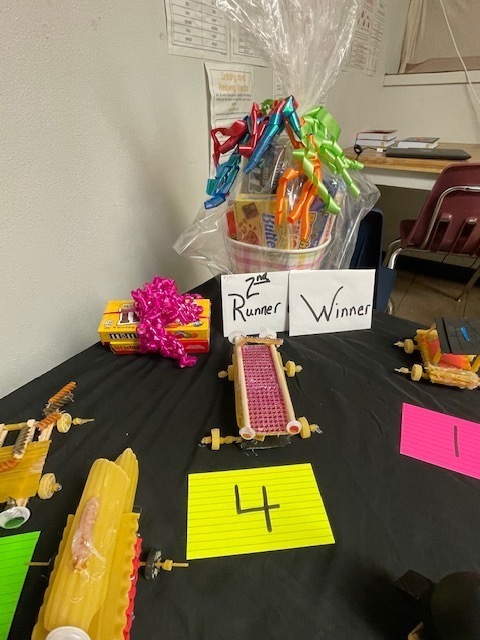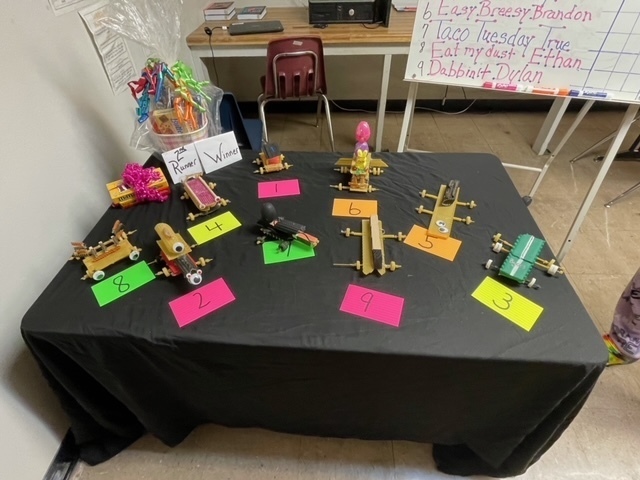 All the Cars!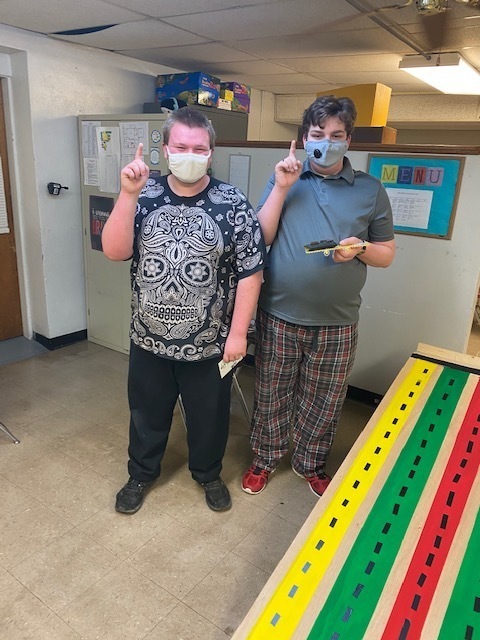 Pictured (Ethan on left-Runner Up & Jacob on right-Racer)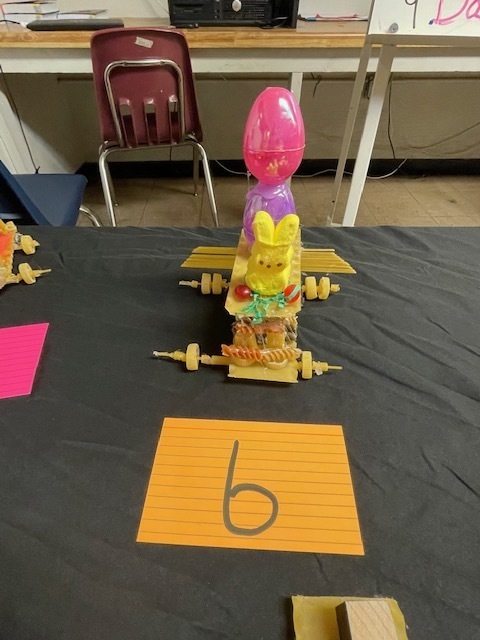 Taylor's winning car!